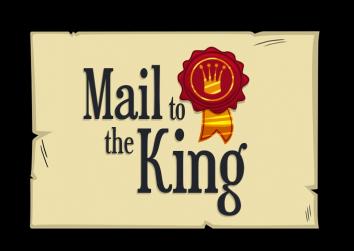 Mail to the King
A downloadable game for Windows
Submitted to Global Game Jam 2015. The theme was 'What do we do now'.
---

When people don't know what to do, they tend to ask the wise what to do next.
Mail to the King is about taking decisions and solving problems. Everyone else's problems. While trying to please every social caste, and keeping the realm from collapsing by lack of Gold, Military or Loyalty.
Download
Download
MailToTheKing-Executable.zip
13 MB
Comments
Log in with itch.io to leave a comment.
whenever is the ending to this game. i got to turn 200 and it's still going.
300 now? ok so i know what decisions to make but no ending or new decisions to make yet.
do i just play and see how long i can last or is there an actual end to the game i can discover? is game ended only when i lose or can i win?
i'm past 400 turns now. either i'm doing good or i'm making some decisions wrong that end the story i'm trying to get through?
Is my goal to see how long I can last or finish the tasks as they come with right decisions?
Pretty good but shorter than i expected I guess. Think it has a good system going for it right now, but my only comlaint is how often the same letter can appear. Ruined my first run with almost back to back requests to build the canal, so i think maybe a cool down for each event would be good, at least so the player can get other things going before the same letter comes through. I also think more events would be good to make the game feel like it can go longer. Made a video, hope you ejoy!
I seen that the canal message seemed to stop in my last run at around 400 turns. sometime early on i haven't seen it pop up later in game. I think you build one canal then ignore it i guess. some other messages may work this way. i like some the decisions we have to make. I'm not sure how many time i saw aldogoths or mellenial fair and other ones several times. not sure if this game has a way to win or I just see how far i can get.
I watched your video and discovered how William and Henry helped after aldogoths invade.